Welfare State as Wicked Stepmother
It's not the nanny state we've got to worry about; it's something far worse.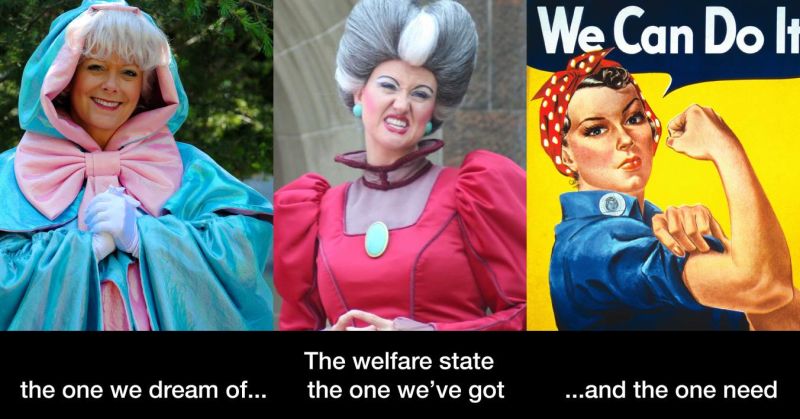 I suppose one dream of the welfare state is that the welfare state is like nanny or a Fairy Godmother, kind and wise, although perhaps living far away, and someone, who when called upon, can turn pumpkins into carriages and mice into stallions.
Increasingly that dream of the welfare state is dying and in its place is the nightmare of the Wicked Stepmother welfare state. She has her favourite daughters, those she cossets and spoils, while she curses those who are weakest, breaking their backs with unfair burdens, locking them away from opportunity and blaming for them for her own faults.
Mother is dead and the nanny state is long gone.
Of course the Fairy Godmother is preferable to the Wicked Stepmother, but unfortunately she's just a dream.
We cannot choose between these two options. Instead we must wake from the dream and find a way of creating a citizen's welfare state, where we work for ourselves, take care of each other, and discipline ourselves to protect the weakest from exploitation, stigma and shame